UNESCO Listed World Heritage Sites in Nepal
4th November, 2019 | Highlander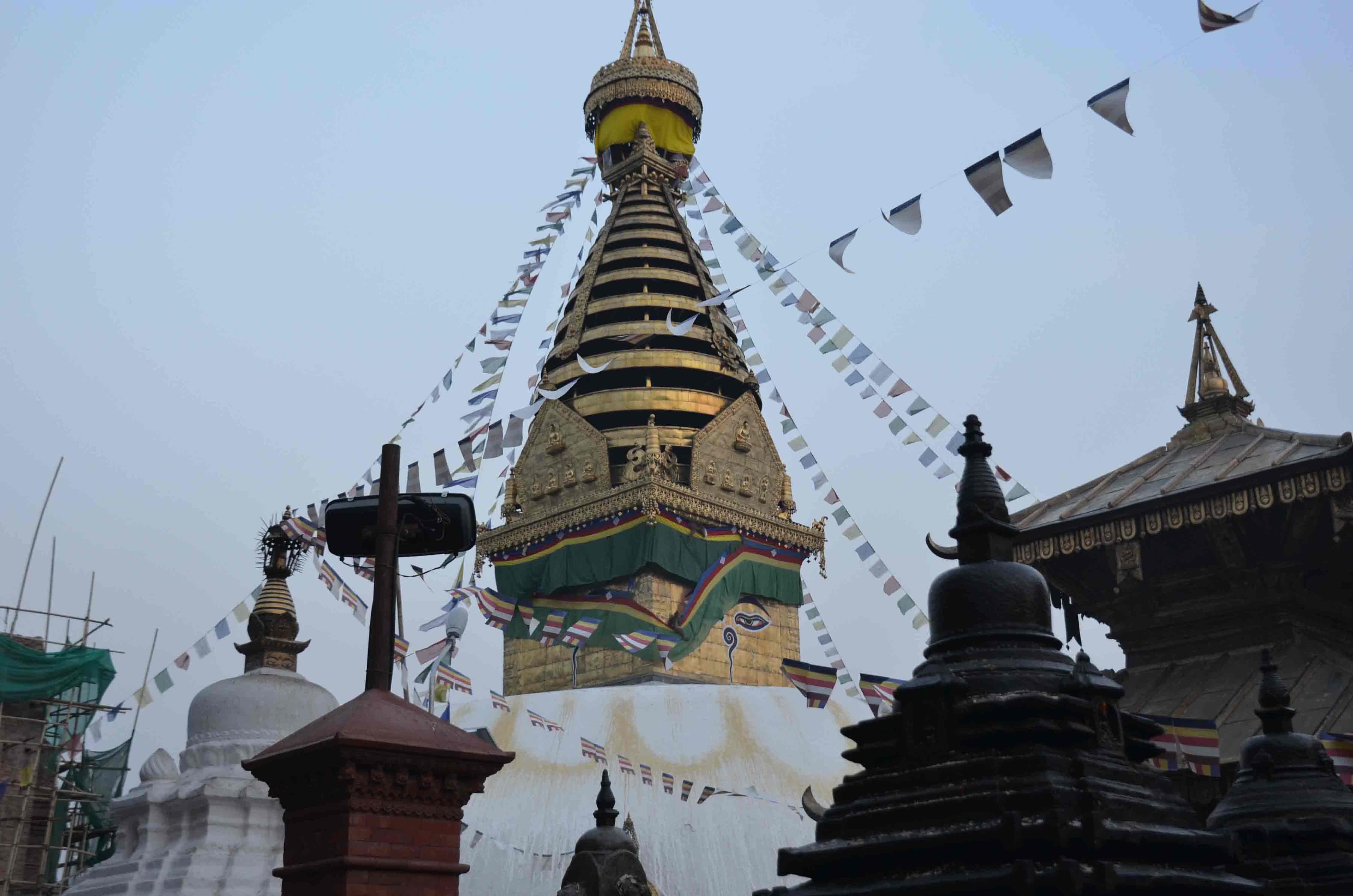 UNESCO LISTED WORLD HERITAGE SITES IN NEPAL
Nepal is quite famous around the world for its natural beauty and history. Nepal consists of many heritages with cultural, natural and religious importance.
There are 10 sites which are holding their name in the UNESCO World Heritage Sites list from Nepal. Some heritage sites are amazing man-made wonders and some are boons from nature. Since, most of these world heritage sites are located inside Kathmandu valley, they can be visited in one day. Among the 10 UNESCO World Heritage Sites in Nepal, 5 of them are religiously preserved, 3 of them are culturally preserved and remaining 2 of them are naturally preserved.
Religiously Preserved Heritage Sites
Swoyambhunath Stupa
Bouddhanath Stupa
Pashupatinath Stupa
Changunarayan Temple
Lumbini
Historically Preserved Heritage Sites
Kathmandu Durbar Square
Patan Durbar Square
Bhaktapur Durbar Square
Naturally Preserved Heritage Sites
Chitwan National Park
Sagarmatha National Park
1. Swoyambhunath Stupa
Swoymabhunath is famous not only among the Nepalese citizens but all over the world. It is also known as "the Monkey temple" and it also believed to be 2500 years old monument. It is considered one of the oldest monuments making its name in the list. It is located at the top of a hill in Kathmandu valley. The structure represents the four elements of Earth, Fire, Wind and Water. The stupa is a solid hemisphere of brick and clay, supporting a lofty conical spire capped by a pinnacle of a copper gilt and has Lord Buddha eye adorned on all the four sides of the spire base. Swoyambhu is the holiest place for Buddhists.
2. Boudhanath Stupa
Boudhanath Stupa is one of the oldest and largest spherical shaped stupa in the world. It has been built on a stepped octagonal base and inset with alcoves representing Buddha and his teachings. Boudhanath is the most popular sightseeing destination mainly for tourists following Buddhism. The Boudhanath stupa is an ancient Tibet trade route to enter the Kathmandu valley. The stupa is surrounded by various temple and gumbas. Chanting of monks and creaking of prayer wheels can be heard while strolling around the base.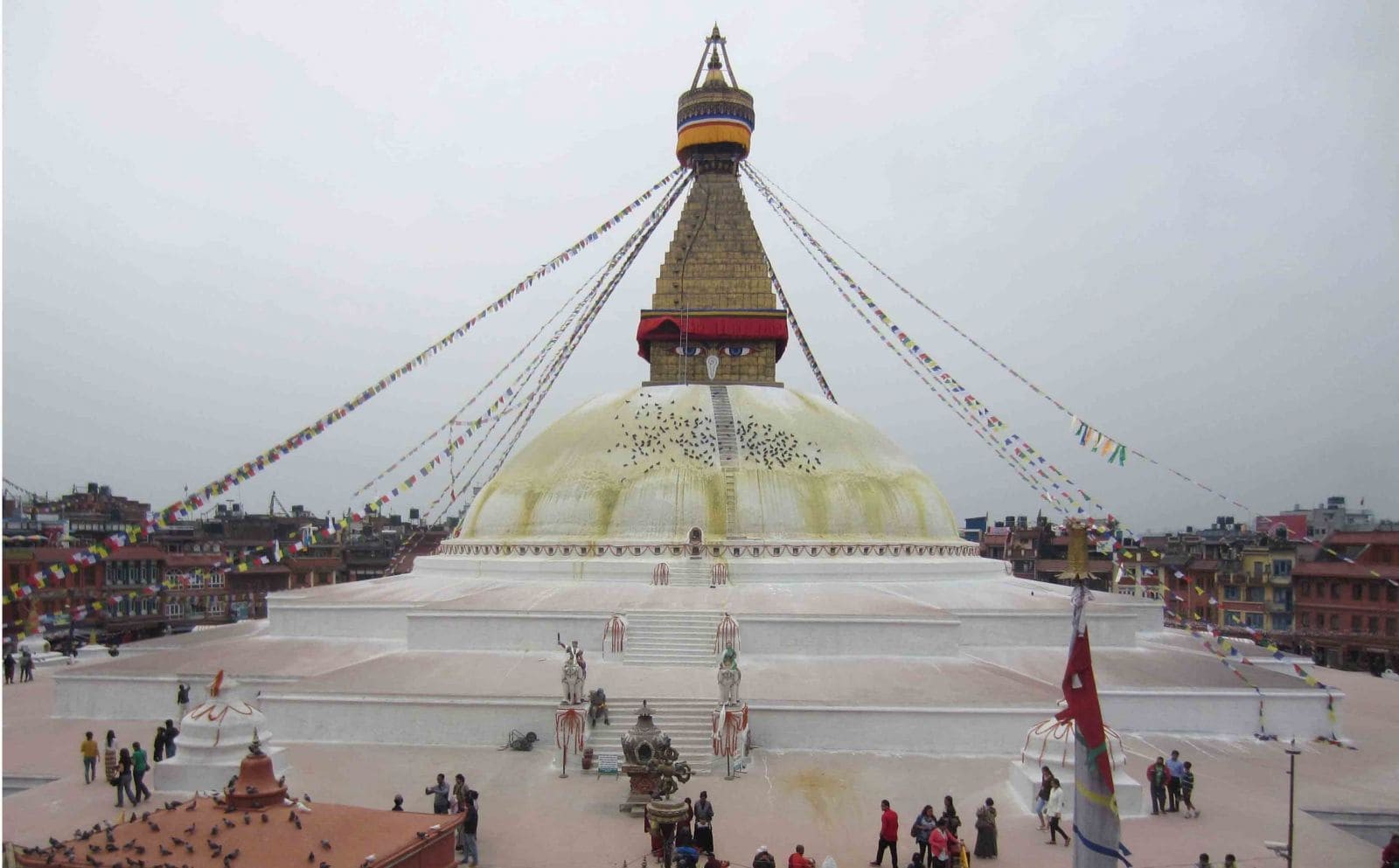 3. Pashupatinath Temple
Pashupatinath temple is the holiest place for Hindus. The Pashupatinath is a temple of Lord Shiva. The structure is a two-storey building and is built in pagoda style. It is the largest sacred Hindu temple of Nepal located on the bank of Bagmati River. The site is collection of temples, ashram, images and inscriptions. It has two tiered roof and four silver doors. Devotees from all over the world come here to pay their homage to Lord Shiva mainly on Shivaratri.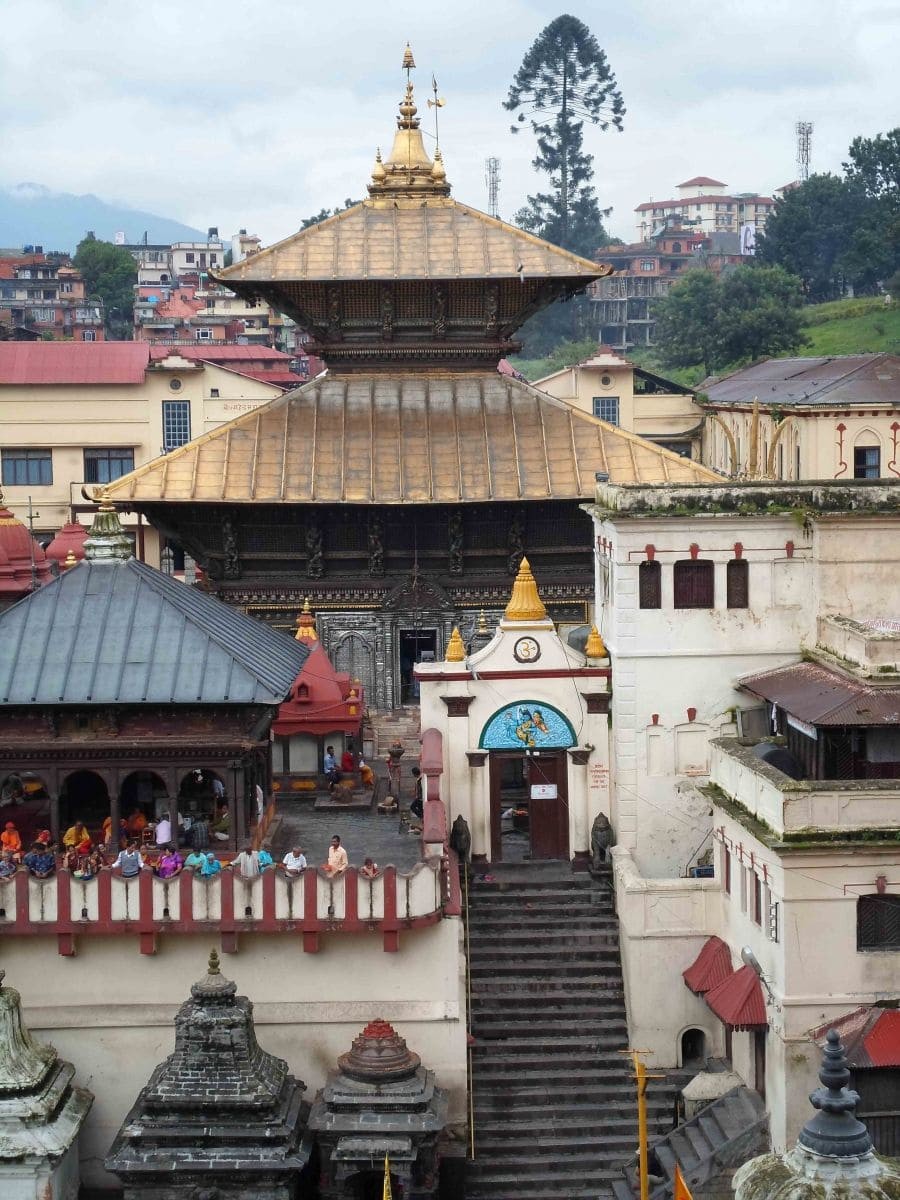 4. Changunarayan Temple
Changu Narayan temple is the oldest temple of Nepal according to the epigraphic evidence. It is the ancient Hindu temple located on a high hilltop that is also known as change or dolagiri. The Changunaraya temple is a temple dedicated to Lord Vishnu. This temple is surrounded by beautiful green forest with a small newar village known as changu village. The temple also bores the sculpture of Vishnu's ten incarnations. The temple provides an awesome view of Manohara River as well.
5. Lumbini
Lumbini is the birth place of Siddhartha Gautam Buddha and holy place for Buddhists. It is Nepal's largest pilgrimage site. It is located 300km South-west from Kathmandu. Lumbini bears not only historical and religious significance but also cultural significance. Lumbini garden, Maya Devi temple, World peace pagoda, Nepal Buddha temple, Tara foundation, China temple and many other religious site are the major attraction of Lumbini.
6. Kathmandu Durbar Square
Kathmandu Durbar Square is an ancient royal courtyard which lies in the heart of the capital city, Kathmandu. It reflects the skills of Newari artist and craftsmanship over several centuries. Another name of Kathmandu Durbar Square is Hanuman Dhoka Palace. The palace is decorated with elaborately carved wooden windows and panels and houses. This is the ancient royal courtyard of the Nepalese royalty. There are many temples which are dedicated to Hindu deities. At the Southern end of the durbar square, there is one of the most curious attractions in Nepal, the Kumari Ghar. Kumari is a young prepubescent girl considered as manifestations of the divine female energy or devi. Kumari is chosen from a newar family after various rituals. She is worshipped during festivals as goddess.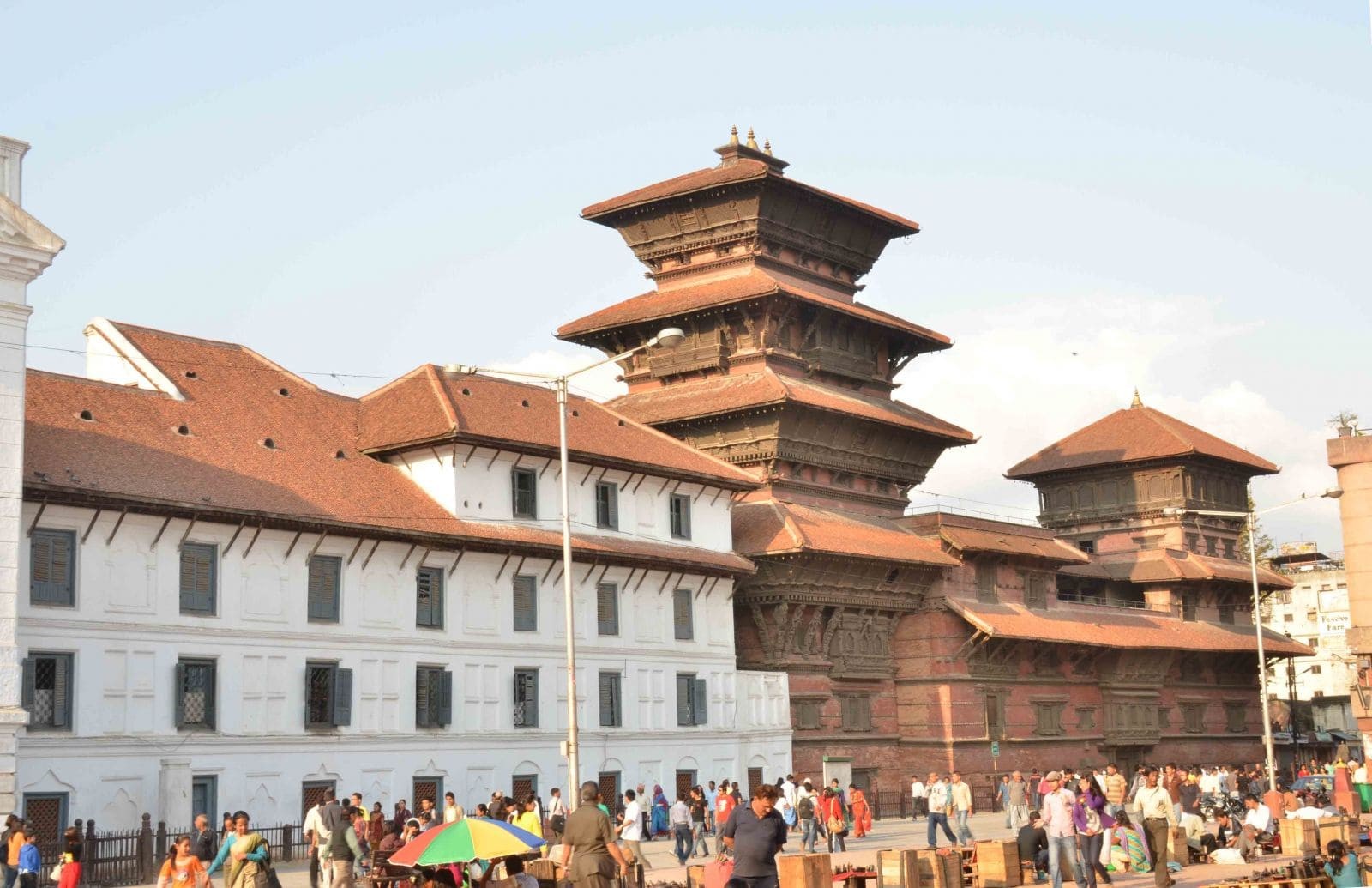 7. Bhaktapur Durbar Square
Bhaktapur Durbar Square, also known as Bhadgaon, is a unique city in Kathmandu valley. It is regarded as the adobe of ancient Nepali culture, custom, and alluring art pieces of excellent craftsmanship. The golden gate of Sun Dhoka is the old royal palace complex. The tauranga above the gate is richly gilded and features the ten armed taleju and loyal guards. The complex consist of four distinct squares. They are namely Durbar square, Taumadhi square, Dattatreya square and Pottery square.
8. Patan Durbar Square
Patan Durbar Square is situated at the centre of Lalitpur. This city is the oldest city in Kathmandu founded in the 3rd century. It is a center of both Hinduism and Buddhism with 136 bahals and courtyards and 55 major temples. The main attraction of patan durbar square is Krishna temple. This city present a potpourri of finest traditional crafts and rich artistic heritage.
Contact us now via phone or email to plan your upcoming trip to Nepal.
9. Chitwan National Park
The Chitwan National Park was formerly known as the Royal Chitwan National Park. It is the first national park of Nepal and was established in 1973. This park is the home of many different species of wildlife. It covers an area of 932 square km and it located in the subtropical inner terai. The park offers a very worthwhile excursion through Jungle Safari. With natural beauty and diverse wildlife at its best, you will come across the rarest species of eco system in Chitwan National Park.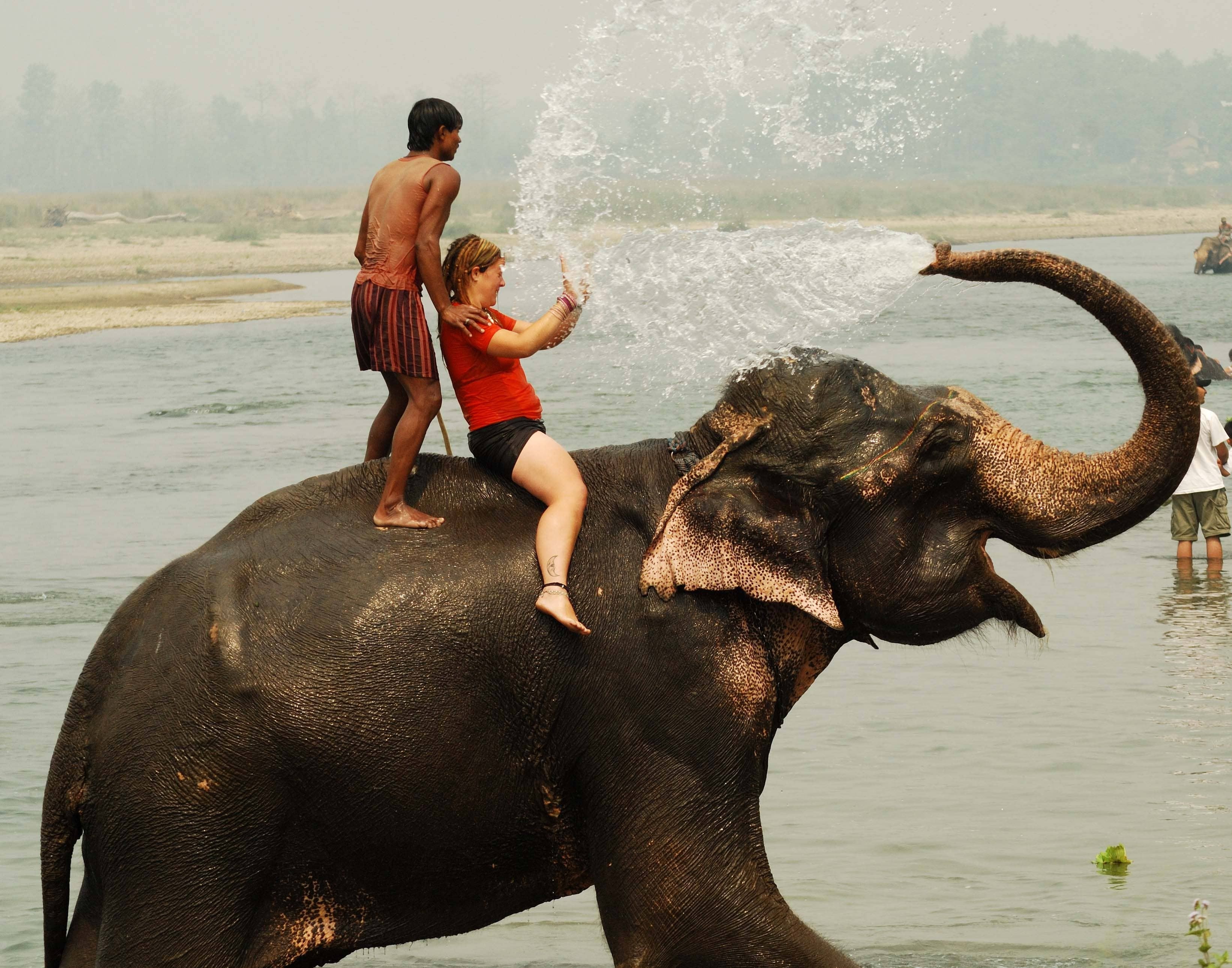 10. Sagarmatha National Park
Sagarmatha National Park, situated at the foothills of the Himalayas, occupies an area of 1148 square km. It offers the most magnificient views of rugged mountains, glaciers, valleys and river. Sagarmatha National Park was established in the year 1976. This is a protected area in the Himalayas of Eastern Nepal. It became the country's first national park which was inscribed as a natural world heritage site in 1979.